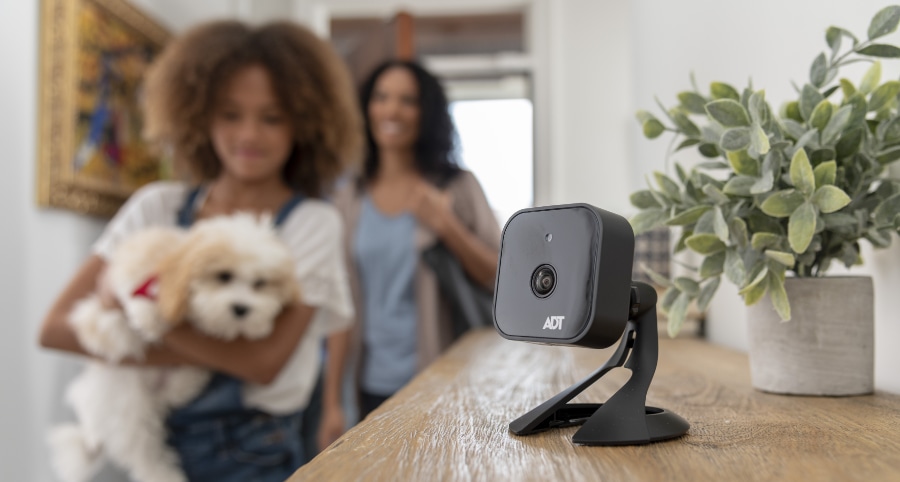 Where To Place Home Security Cameras In Sugarland?
Where are the best spots to place your home security cameras in Sugarland? Generally, there are three major regions of your residence for video surveillance: your front door, your home's exterior, and strategic interior positions. While your security installer is able to suggest where you should install, here's a quick guide of where to place your home security cameras throughout your property.
Don't Forget To Safeguard Your Main Entrance
While it may seem crazy that a burglar would make an effort to simply enter through the front door, 34% of break-ins happen at the front door. You can also count delivery bandits among other risks to think about. Doorbell surveillance is perfect to manage all of these concerns with crystal clear high-def, wide-angle capabilities.
Video doorbells are even more beneficial as you can speak with any visitors who approach and press the button. Through your mobile application, like ADT Control, you can respond to every ring with 2-way talk and live video and give the impression you're on site. Then if a person attempts something nefarious, you are able to have your video doorbell instantly record a clip and deliver it to your cell phone via a text notification.
Plan Ahead to Maximize Coverage With Your External Surveillance System
Where to place home security cameras outside your residence can be a daunting task. Fortunately, there are some useful tips to help ensure your property is defended properly.
The corners of your Sugarland home offer a better field-of-view, seeing two segments of your yard.
Position underneath an eave or directly into a bit of siding or exterior trim are excellent options for security cameras as they will be somewhat obscured by blending into your gutterline.
Over your garage, since the garage door is a more likely access point for intruders than you'd think!
Overlooking a back porch or back door -- or any doorway that can't be seen from the sidewalk.
To make sure these locations are successful, you should always cut back any bushes or tree limbs that might obstruct your view.
Recommendations To Get The Best Results From Your In-Home Surveillance
You have more options on where to place home security cameras within your property in Sugarland. However, the added adaptability means you have other installation variables to contemplate:
Windows and Sunlight: Although it's wise to make sure your windows are down and latched, the natural light through a window may create a glare and impact the clarity of your video recording. Point the lens away from direct sunlight to circumvent this issue.
Take the High Road: In the same fashion as an observation deck, a video camera located in an elevated area will provide a broader view. You might situate your cameras at the top of bookshelves or attached to the upper reaches of a wall.
Prevent Access by Children and Pets: Your camera won't have the chance to safeguard your home if it's damaged or destroyed. Install your devices in a spot where little ones and house pets can't tamper with them. Consider mounting or other ways of securing them to be certain they don't fall if accidentally bumped.
Houseplants and Decor: The greatest security camera will fail to be of much use if there is a houseplant obstructing the field of vision. But it's important to note, interior decor and plant life also have the ability to conceal your recording devices. Just ensure they don't obscure the lens!
Have Secure24 Alarm Systems Install And Place Your Home Security Cameras
To ensure the proper installation of your home security cameras and other security equipment, use the experts at Secure24 Alarm Systems. We'll find the perfect system for your complete residence -- protecting every inch. Simply contact (281) 502-5306 or submit the form below to arrange a consultation.
Communities Served Around Sugarland By Secure24 Your Local ADT Authorized Dealer